Mission
To be a demand-driven organizations that believe in rendering professional services to the stringent and demanding needs of our clientele in HR Consulting, Recruitment and other related HR functions.
Vision
To be among the leaders in Recruitment & HR Consulting services firm in India . To have a well framed process with well trained talents to meet clients' stringent requirements effectively.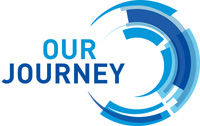 In 2002 ERM Placement Services (P) Ltd. , was formed by a team of experienced professionals with an objective to act as a bridgehead for conducting dedicated selection of qualified professionals, primarily for the Information Technology industry.
In 2005 we expanded our service line and developed specific verticals with dedicated team aligned to different Industries. Industrial engineering, Constructional engineering, Agri-business, Publishing companies and Financial & Risk consulting apart from Information Technology. We serviced both technical and support function requirements for the specified industries and sectors.
In 2007 we consolidated our position and started HR Consulting practice and Payroll Processing with selective clients.
In 2009 we got our processes certified as per ISO 9001: 2008 standard.
In 2010 we automated our processes through implementation of Recruitment Process Software.
In 2011 we restructured our service lines into the following Industry Verticals to bring more focuss on our cleints :
i. Information Technology
ii. Management Consulting and Advisory
iii. Agri Chemicals
iv. Engineering
v. Publishing
vi. Services
vii. Education
In 2012 we formed a company called ERM Consulting Services to concentrate and grow our Interest in the following line of services:
i. HR Consulting
ii. Payroll Outsourcing & Compliances
iii. Corporate Training